Jean S. Chetney, Esq.
email: jchetney@blumberglawoffices.com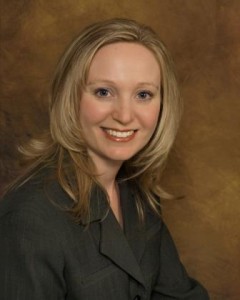 Jean earned her Bachelor of Arts degree from the State University of New York at Geneseo. She earned her law degree from Rutgers University School of Law – Camden in 1998.
After graduating from law school she served as judicial law clerk to the Honorable Donald A. Smith, Jr., P.J.S.C., in the Superior Court of New Jersey, Gloucester County. Since then she has gained experience in the areas of criminal and civil litigation, residential real estate transactions, business planning and municipal court defense.
Jean served as an Assistant Prosecutor in Salem County, New Jersey from April 2000 through September 2003. While there she primarily handled sexual assault and child endangerment cases and other major crimes involving offenses by adults and juveniles. She was also the lead assistant prosecutor in charge of the Megan's Law Unit. In her role as assistant prosecutor she prosecuted over 20 criminal jury trials from the investigation and the initiation of charges through presentation to the grand jury and trial. She also served as the juvenile prosecutor for a portion of her position, trying hundreds of bench trials.
At Blumberg & Wolk, LLC, Jean plays a vital role in the preparation, planning and active defense of the firm's complex criminal and civil litigation in State and Federal Court including the defense of the City of Camden in constitutional claims and alleged violations of the Law Against Discrimination. She also represents clients in municipal court matters, the transfer of real estate, business planning, preparation of wills and handling of estates.
Jean has served as the municipal prosecutor in Pennsville Township, Salem County since 2010 and has held various other municipal positions including public defender for the Mid-Salem Municipal Court, prosecutor in Pittsgrove Township, special counsel to Pilesgrove Township, and conflict solicitor for the Pilesgrove Township Planning Board.
Jean and her husband reside in Salem County, New Jersey.
Contact Us For Consultation