Jeffrey P. Catalano, Esq.
email: Jcatalano@blumberglawoffices.com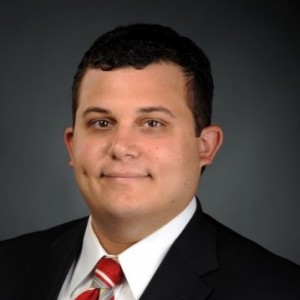 Jeff is an associate at Blumberg & Wolk, LLC. He attended Cornell University's School of Industrial and Labor Relations as an undergraduate, earning a Bachelor of Science in Industrial and Labor Relations and an interdisciplinary minor in Law and Society.
At Cornell, he actively participated in the Cornell Mock Trial team, was a member of the first international co-op between the ILR School and the Quinn School of Business at the University College of Dublin and enjoyed internships ranging from a New York City financial services firm to the Office of the Public Defender in Woodbury, NJ.
Jeff graduated from Cornell Law School in 2012. He was actively involved in the Cornell Moot Court Board and the Cornell Alternative Dispute Resolution Society. His involvement in the latter brought national and international accolades for mediation advocacy and skills. Jeff was also a member of the Cornell Labor Law Clinic, where he represented clients in arbitrations and other labor matters.
Prior to joining Blumberg & Wolk, LLC, Jeff gained experience with the National Football League Management Council. He was actively involved in the collection bargaining underlying the 2011 player lockout and the 2012 referee lockout. He aided in the representation of NFL teams in disputes under the collective bargaining agreement, workers' compensation claims in California and matters involving the implementation of NFL policies and procedures. Jeff also previously practiced labor law in the North Jersey area.
Originally born and raised in Mullica Hill, Jeff is ready to devote his time, attention and skills to helping his home community.
Contact Us For Consultation