Kira Feeny Spaman, Esq.
(of counsel)
email: kspaman@blumberglawoffices.com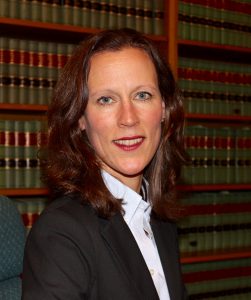 Ms. Spaman has significant litigation experience, particularly in the area of tort defense. Ms. Spaman began litigating at Blank Rome where she defended clients in premises liability and product liability cases. She then transitioned to the public sector at the New Jersey Attorney General's Office where she defended the State and its various agencies and departments in complex tort actions, including wrongful death and survivor claims. Ms. Spaman next moved to local government at the Camden County Office of County Counsel where she defended municipal entities in tort actions.In 2014, Kira joined Blumberg & Wolk, LLC focusing her skills on many areas of litigation including defending municipal entities, defending tort actions, Title 59 defense, and medical Malpractice Defense.